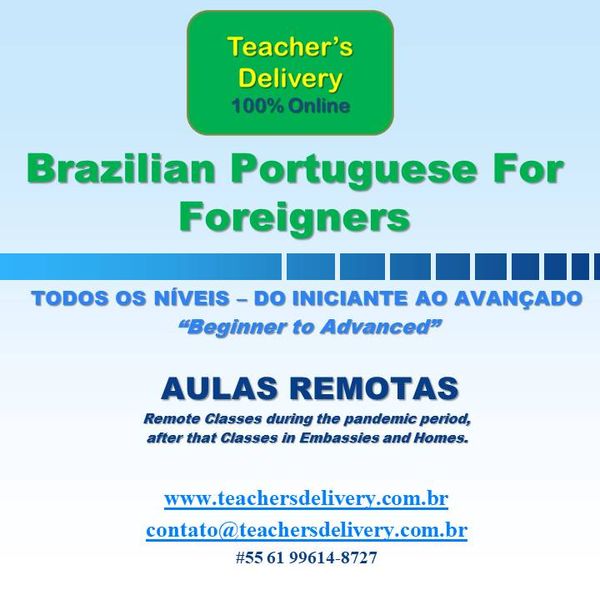 Remote Classes. After the pandemic classes in Embassies and Homes in Brasília. For other locations we'll keep only remote classes.
Our most complete language courses cover the most essential vocabulary, grammar, and culture, giving dedicated learners the skills necessary to understand and speak a language:
 Beginner to Advanced;
 Our most complete language course in three complete levels;
 Thematic lessons with clear grammar examples, hundreds of flashcards for study, and effective exercises for practice;
 Words, phrases, sentences, and dialogues, spoken by a native speaker in a realistic way, through our engaging áudio;
 Flexible subscription packages for your learning needs;
 Teachers with excellent training and extensive experience in teaching Brazilian Portuguese for foreigners.