10 Steps To Establish Your Digital Strategy
Learn about 10 essential steps to build your digital strategy and reach success by selling products and services on the internet.
We live in a technological era where technological progress has been growing steadily. These advancements are influencing practically all sectors of activity in society. Jobs are becoming more automated and people are changing their daily habits in order to adapt. Businesses also have to adapt to this new environment so they can meet the new demands from their customers.
Today, given the rise of the Internet and the importance of smartphones, customers make online purchases more frequently. They do not have to leave their home in order to buy products. Customers can access a lot of information on a product with very little effort. It is now a priority for businesses to have an online presence as well.
To sell online, e-commerce companies need to build a strategy to enter the digital market. We have tried to compile in 10 easy steps the most important decisions one needs to make when selling goods or services in the complex online world.
Choose Wisely Which Platform To Use
One of the most important decisions when entering the e-commerce world s to choose the right platform to sell your goods and services. We can differentiate between two types of platforms:
Your Own Platform
If you decide to start your online business by using your own platform, such as creating your own web page, you will have absolute control over your business activity. However, this requires a higher investment.
Creating your own page demands a lot of work since you will have to position it and advertise so that your website receives more traffic. Your personal website will also allow you to give a more personalized treatment to your clients. It will give you the opportunity to build customer loyalty and the create a brand image. The benefits of having your own website tends to be more successful in the long term since it begins with such a heavy investment.
Public Marketplace
A marketplace includes intermediary platforms that puts clients and sellers in contact. They serve as a "showcase" for companies to show their products and usually take care of many secondary aspects such as payment and support.
The main advantage is that they require a much lower investment. You will also benefit from the traffic that page is receiving. However, you will not have full control of your activity since you will depend heavily on the marketplace. There is also a commission fee on online public marketplaces that take away from some of your profit.
Another peculiarity of the marketplace is that companies are face-to-face with their competition.
Choosing which platform to use to sell online is a task to consider. Many experts recommend creating your own website to sell locally, and sell through an online marketplace to countries where logistic is more difficult to enter by yourself, such as Asia.
Easily Navigable Website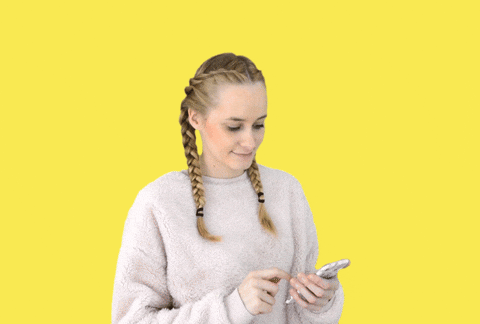 If you decide to create your own website, you must take into account how comfortable it is for the user to navigate the page. The user wants quick information. If your page takes a long time to load or the information is not presented clearly, they will most likely leave your page, causing a high bounce rate.
To correct this issue, tools such as Google Analytics, among others, can help you find the improvements and adaptations that you may want to apply to your site in order to optimize it.
Have Social Media Presence
Being present on social networks is another basic business priority. However, don't go crazy creating a company profile for every single social media site. It's important to focus on quality, not quantity. The key is to find where your target audience really is and to be present in that social networking site by providing high-quality information and being active.
For example, if your company is selling to other companies, it will be very important to allow businesses to find you in networks such as LinkedIn since that is where your potential customers will be. On the contrary, other networks such as Instagram or Facebook are more focused on companies that sell to the final consumer.
Bear in mind, depending on the country where you want to sell, some networks will be more important than others. For example, in Asia, people use their own social networking sites that are less common in Europe or South America. You have to focus on these details if you'd like to reach your customers globally.
This image shows the most used social networking sites around the world:
Apply the Lean Startup Method
Whenever a company is learning a new activity, they should take into account the Lean Startup method. For those who do not know about the Lean Startup method, this method consists of constant research and learning about the strengths and weaknesses of current business activity and being able to adapt the necessary changes on the fly. There is no perfect recipe to succeed in the online business world, so you have to assimilate to the signals that the market sends us.
You have to be prepared to change prices, business models and marketing strategies. The key is to observe the client, know them well and discover what they want and don't want.
Having an Objective and Choosing Where to Invest
It is important to outline your future steps of action in business. Come up with a final goal. Your objective must be realistic and achievable. In addition, an adequate investment budget must also be established to achieve the proposed objective. These two principles will serve as the backbone of your business activity.
The sales costs can be divided in order of proximity to the final purchase (also in order of ascending cost) as follows:
CPM (Cost Per Mile): This is the amount an advertiser would pay for 1,000 website visits.
CPC (Cost Per Click): See who clicks and enters your website
CPI (Cost Per Impression) CPL (Cost Per Lead): This depends on the purpose. In some cases, it may be the installation of an app (CPI), and in others, it will be the completion of a registration form. This is the moment where a potential client gives us a little more information.
CPA (Cost Per Action) This involves the completion of the sale. This cost will be higher if we want to retain the customer.
The minimum budget must be the CPA for the number of target orders.
Establish Metrics to Evaluate the Company – KPI's
Although the ultimate goal is to increase sales, it is important to know what are the specific objectives in place in order to reach it. Among them, we can find metrics such as number of visits to a website, time on the web, channels of origin of customers, countries of origin, and more. This type of data will give us signals of how successfully the company is running.
Understanding these metrics are necessary in order to view what needs improvement and how to react to each issue.
Importance of Teamwork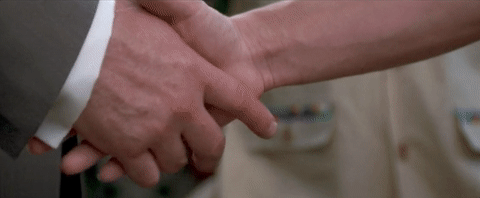 For every strategy to work, it will always be necessary to have a good team. Therefore, you will have to identify your business goals and recruit trained and capable personnel to carry them out. Having proper training helps establish the values ​​and principles of the company to help strengthen the company culture.
Offer a Contact
Another key aspect to differentiate your company from the competition and to retain customers is to offer adequate service. With e-commerce, everything is already computerized. Customers are grateful when they are able to find a contact number of a company whenever they have any sort of doubt.
That way, it is a good idea, both for cost and flexibility, to have a virtual phone number. You can offer a fixed company number and receive calls on your cell phone directly. Or, if you want to receive calls from more than one destination simultaneously, with a virtual PBX phone system will offer your customers a professional service that they can call. Your company will not lose any possible clients since all calls will be recorded and easily managed. You can also view more information about your calls through a statistics panel.
Outsource When Necessary
There will be some activities that you may not know how to perform. Do not be afraid to outsource these activities to another company. Search and analyze several companies that are dedicated to offering what you need. From there, look for the one that best suits your company.
Have a Good Marketing Plan
Every company, regardless of its size, must have a marketing plan that will specify all the decisions that are made. The strategy must be followed in order to achieve the business objectives. All of the previous points made in this article should be included in a successful marketing plan.
This plan will raise company status and its environment, optimize the administration process, prepare for possible future scenarios, evaluate the current task performance, and of course, verify that the results are being achieved.
These are just some of the steps that you should take into account when entering e-commerce. It is not easy, but with a good organization and dedication, as well as the correct amount of time and resources,  you will soon see the results.
This is a guest post by Fonvirtual.