What will we see in this post
Let me guess: You are communicative, you act naturally in front of cameras, you know how to live stream online, but you aren't always able to achieve the expected results, right?
Did we get it right? These characteristics are common among content producers.
Most of the time, this lack of results occurs when someone doesn't carefully follow all the steps necessary for a live stream on the internet.
Online recordings need to be planned carefully in order to generate good results. In this post, you'll see a checklist with all the points of a quality live stream. Shall we check it out?
What to worry about in order to start live streaming?
Even before we get to the practical part, it's always good to remember that, just like any other project, planning is the basis of everything.
It is because of planning that all steps of a live stream (before, during and after you live stream) take shape and generate satisfactory results according to your goals.
Speaking of goals, what do you wish to achieve with your live streams? Do you wish to capture more qualified leads? Diversify your digital marketing strategies? Or merely increase your visibility online?
It's important to have clear goals way before you start live streaming. In addition to allowing better targeting of the content, this also influences the choice of place, the type of equipment necessary and the form of promoting the content, among others.
Below you will find further details about each of the steps.
Before you live stream
1. Outline your script
Creating a script is the first pre-production step. It will guide the rest of the live stream to avoid any type of slip or straying from the central topic of your live stream.
Of course, ultimately, it will be up to you to conduct the live stream.
However, because we're dealing with real-time communication, there will be no "re-shooting or video editing".
Therefore, you should script the main themes you wish to address, such as a timeline.
During your stream, you can add humor or improvisations.
2. Pay attention to your equipment
The choice of equipment will depend on the goals and strategies you define.
Generally, the basics you need in order to live stream is a camera, a microphone, and good lighting.
Of course, the quantity and quality of each type of equipment may vary according to your set and the number of participants in the live stream. A quick and simpler live stream doesn't normally require as much equipment as a webinar, for example.
So, consider your reality in order to make the best choices, okay?
3. Be prepared for contingencies
Slow internet, power outages, excessive noise or camera trouble may occur during a live stream.
Therefore, the best tip is to always have a plan B to replace anything that is essential so that your live stream will go smoothly.
During your stream live video
4. Maintain a fluid dialog
While you're on the air, maintain a fluid dialog so you can offer an attractive and welcoming experience for your viewers.
One good tip is to use the storytelling strategy to tell your stories.
Just share your content from an authentic, creating and emotionally-based story. This method is great to increase your connection with your audience, making them interact even more with your live stream.
5. Follow the comments
Of course, you don't need to read all of the comments – after all, someone needs to conduct the live stream -, but it is essential that you show that you care about the users.
Therefore, make pauses during your production to select comments and reply briefly and objectively.
6. Know where to promote your live stream
Promoting your live stream on any social media platform isn't enough.
In order to make your live stream rock with the right audience, you should publish it on the communication channels that they connect to the most.
There's no use in promoting exclusively on Facebook, for example, if most of your potential customers prefer Instagram.
After your stream live video
7. Maintain contact with those who engage the most
Did you think that your work was done? We still have some important tips!
Your post-live stream is when you contact those who interacted the most during the live stream.
Because they are part of the viewers that were truly interested in your content, you have a better chance of creating loyalty for your next live streams on the internet.
It's worth mentioning that this is the best moment to ask for feedback so that you can further improve your content in the future.
8. Analyze the results
Finally, it's time to check the results of your stream live video to know if you are really on the right path.
And how do we do that?
By analyzing the metrics available on the platform or social media where you made your live stream, such as:
Number of views;
Number of users reached;
Engagement rate.
What are the main advantages of live streaming?
There are many steps to plan for, right?
But don't feel discouraged! It's easier than it seems.
Besides, after all the work is concluded correctly, you can enjoy a series of advantages of live streaming.
Check out the main ones below:
Greater Reach
One of the best advantages of live streaming on the internet is that it doesn't impose a limit on the number of people that can watch it, unlike a lecture you give at a physical site, for example.
This allows you to reach a much broader audience, which statistically increases your chances of conversion.
Connecting with your audience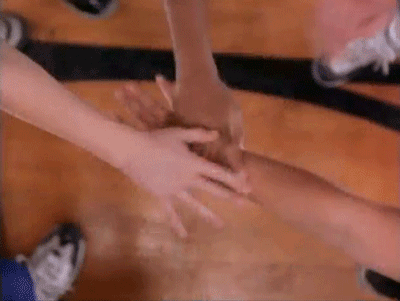 Live streams have the ability to generate a connection with your audience, especially when the content involves several attractive and involving stories.
Encourage interaction
Because it takes place in real time, live streams end up generating much more interaction among the users than a normal video.
Depending on the type of stream, viewers can send comments and questions via chat at any moment to the content producer.
A live stream on the internet is an effective strategy to promote your content and reach qualified leads.
But, in order for it to achieve all of your goals, merely picking up your smartphone and start shooting the video isn't quite enough. You need to plan a script, prepare your equipment and think about your strategies, among the other steps we described in this checklist! Follow those steps and you'll be on your way to making a successful stream live video!