Hotmart Help Center: The Newest Way to Get your Hotmart Questions Answered
Get to know our latest YouTube channel, the official source on how to use our platform from registration to daily use.
Have you ever had a time when you didn't know how to install, fix or set something up and rushed to YouTube to find the answer? I bet so! 
This is why our specialists at Hotmart have decided to put together the information that gives clear and quick answers on how our platform works in the format that so many of us use every day: YouTube. 
Hotmart Help Center is a channel dedicated to the variety of features that Hotmart's platform offers. This channel is the place for Producers, Affiliates and Customers alike can find the answers to common questions. 
For instance, if you're a Producer and decide to search for "how to allow my product to appear on Hotmart's site," our video will appear with all of the information you need. Beyond the suggested video, you'll find other related tutorials that could be of help.  
The videos are all in English, but if you'd like to watch them in another language, just enable the subtitles for Portuguese, Spanish or French. This way, people around the world can quickly find the answers they need. 
See how to enable the subtitles here: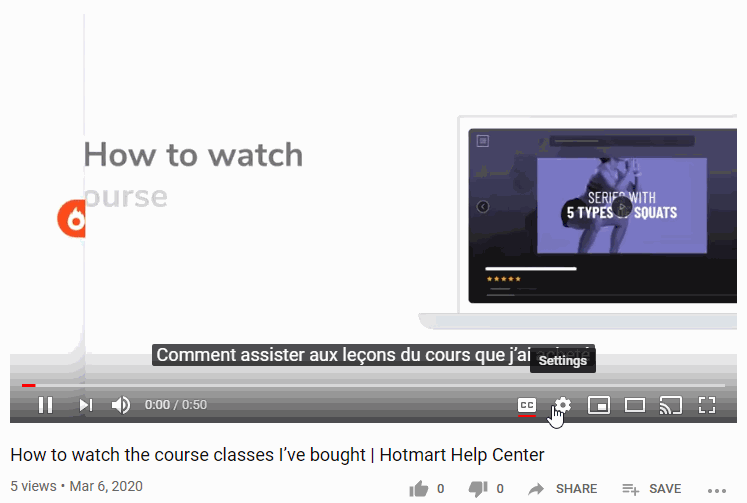 Easy, right?
Hotmart Help Center is another official Hotmart channel for you to get quick answers on how our platform works. And like I explained above, this is a brand new channel that is growing with more content every day to help you find the information you need.    
Want to see what it's like? You can check out some videos right now! : )