How Hotmart can be a part of your email marketing strategy
Now is the time to understand how the information on the Hotmart platform can be useful for your email communication plan.
What will we see in this post
Organizing leads and integrating them into email marketing communication flow is an essential process for any digital business that wants to stand out and sell more. Although very important, it is a step that requires a lot of work and can consequently hinder the effectiveness of a lot of companies' routine.
To optimize this flow, you can rely on a Hotmart's solution: Automatic Lead Management (ListBoss). Today, I'll tell you about the benefits of this feature and how it can be strategic for your business. We'll also give you a piece of news about it in the end. Shall we?
We need to talk about email marketing
What's the first thing that comes to mind when you think about including email marketing in your company's workflow? If the answer falls within the realms of "lack of time," "lack of staff," or "not important," think again.
According to a Campaign Monitor study, 59% of marketing professionals have identified that most of their return on investment (ROI) came from email marketing.
Email marketing should not be considered an isolated means of communication. It needs, however, to be associated with other actions and analysis. More than that: emails should be thought of as a refreshing stream of content for the target audience. 
That way, you should start thinking about an email marketing strategy that is connected with your marketing planning from the get-go.
Regardless of the timing of your business, keep in mind that the sooner you organize your communication processes and actions, the faster you can start analyzing data and create even more assertive projects in the future. And of course, besides organizing them, they also need to be kept up to date.
Lead nurturing
One email marketing strategy that you can apply to your digital business is nurturing leads using your own digital business data. For you to maintain assertive communication, Automatic Lead Management (ListBoss) is a Hotmart solution that makes it possible to segment leads and create lists so you can use the email marketing server of your choice.
Check out the main segmentations you can create with this feature:
Purchase status:

Cart abandonment

Purchase Approved

Purchase Overdue

Purchase Canceled

Purchase in chargeback
Subscription product:

Active subscription 

Subscription canceled by customer

Subscription overdue

Change of plan request
Events in the Members Area:

File downloaded 

No access for 15 days 

Product evaluation
And a lot more! Keep in mind that the segmentation can be adjusted according to your product. 
Now, I'll show you how this segmentation can be strategic for your digital business. 
Segmentation in practice
Take a look at 3 ways to segment your clients to send them personalized information:
1. 15 days without accessing the Members Area: send a message to students who haven't accessed your course in 15 days. You can encourage them to go back to your digital course by showing concern for the students' learning process. Or you can also create a survey to figure out the reason for the absence. You may find through these answers that you need to make improvements to your content to increase students' engagement.
2. Canceled purchase: Canceled purchase is one of the purchase statuses that allows you to combine it with filters that bring information such as recurrence number, currency, language, and more. Amazing, isn't it? You can, for example, filter customers with canceled purchases from a specific country. Thus, it is possible to understand if the cancellations are related to a single country. If you find a connection,  you may want to create a communication flow that best explains the benefits of your product to that location, encouraging your buyers.
3. Cart abandonment: You can use a survey to understand why customers did not go through with their purchase on checkout. The answers may help you come up with amazing ideas, such as the need to optimize your checkout page with testimonials from other buyers, or even create a new offer.
These are just a few of the segmentations you can use to access information about your digital business through Automatic Lead Management (ListBoss). Keep in mind you can explore the tool further and find the segmentations that best fit your type of business.
More than acquiring data, analyzing results is key. Make the best out of this opportunity to follow your data and use it to your advantage! Taking a closer look at your business performance to create better strategies is what can help take your company to the next level.
How to apply these practices to your digital business 
To use these and other strategies, you need to integrate your email marketing provider with Hotmart. Check out how:
Click

Tools

on the left menu

Click

Integrations

Check out the service options and go through with the integration 
The best part: integration with MailingBoss is now available. 
To activate this service, you'll need to inform the Integration Key, acquired through the MailingBoss website.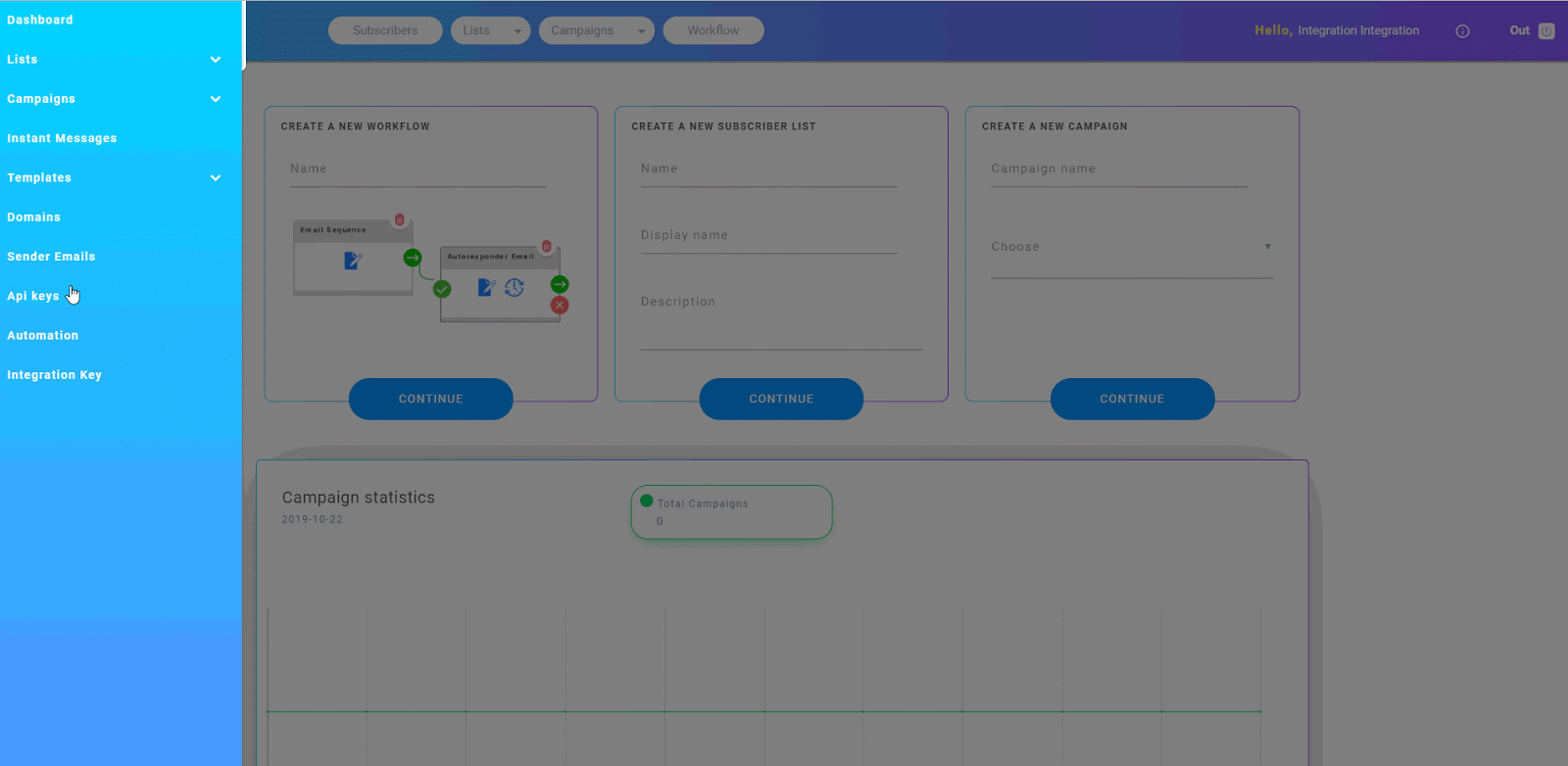 To integrate it, access MailingBoss. 

On the upper left corner, click Menu 

Click Integration Key 

Copy the Integration Key 

Past the key on Hotmart and you're good to go! 
In addition to MailingBoss, integration with the following service providers is available:
Klicksend
Active Campaign
MailChimp
AWeber
GetResponse
RDStation
Drip
Leadlovers
E-goi
MailingBoss
Mautic
Hubspot
Keap (Infusionsoft)
ConvertKit
SG Autorépondeur
Sendinblue
Ontraport
Constant Contact
Zoho
So, what do you think? Now you've just got to put these tips to use!
Happy selling! :)