Learn how to set up an online store in 9 steps
Find out everything you need to take into account in order to kick-start your business!
What will we see in this post
The dream of owning a business is shared by many. More recently, e-commerce is what most entrepreneurs turn to. However, understanding how to set up an online store isn't as easy as many might think.
This is because, in addition to all issues related to opening a company, the business' management and finances, an online store also requires a series of technical attention. 
It's essential to think about the infrastructure, management and the entire marketing strategy that needs to be adapted to the online environment.
But remember that this doesn't mean that opening an e-commerce business isn't advantageous. Only that there are better ways of doing it! 
Therefore, in this post we provide a complete guide on how to set up an online store. Check it out below!
Online store: Is it really worth it?
A while ago, it was quite common for entrepreneurs or business owners to establish a company at a location and stay there. This was the rule, regardless of the product or service offered. People knew what they wanted to buy and where to find it.
However, things have changed a lot. Nowadays, you only need to Google it and you'll find an infinity of stores that offer the product you're looking for. 
In fact, the growth of e-commerce occurred infinitely faster than traditional stores. 
Although there are those who prefer personal contact with vendors, the convenience, practicality and increasingly personalized service of the online environment have won over many consumers.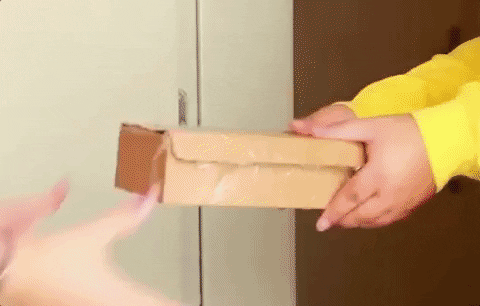 But what does this growth represent for those who wish to set up a digital business? Here, we've listed the main points you should keep in mind before setting up an online store. Check them out!
1. Cost difference
Opening an online store isn't as cheap as you may think. After all, if on the one hand you save on physical space, for example, it is necessary to invest in digital infrastructure, such as website hosting and acquiring a domain. 
Thus, a low investment in physical resources might be counterbalanced by the need to hire professionals that are more qualified, such as a specialist in information technology, marketing and logistics. 
2. Product diversity
A very positive point for online stores is the variety of products that can be offered. They don't necessarily have to be in stock, provided that you have a good supply chain.
This offer may also depend on the type of product. After all, it's much easier to offer a large diversity of TVs, smartphones and other electronics, than something that requires more customization. 
Still, over the last few years, the number of people buying clothing, footwear, and other articles has grown a lot.
Improvements to product return systems and even personalization technologies added to the time of purchase (such as digital hangers) have favored changes to this scenario. 
3. Range of customer reach
In theory, almost anything online can be purchased by anyone anywhere in the world. Also, many online stores and marketplaces make large profits with international sales, unlike the neighborhood shop, which has a very limited audience.
However, in certain cases, the cost of shipping might make long-distance sales unfeasible. Thus, e-commerce is only advantageous if it can overcome logistical barriers more than physical barriers.
Not to mention the importance of developing the proper strategies to attract a qualified audience, which is truly interested in buying your products. This is where digital marketing comes in, with ads and other resources directed to conversions into sales.
4. Business hours
This is one of the most obvious advantages of an online store, both for customers and retailers. E-Commerce operates 24/7. This means that customers don't longer need to submit to conventional business hours, buying when and where it's more convenient.
It's important to remember that there's a back-office restriction, since billing, delivery, and other routines are still subject to the working hours of those involved. 
However, customers aren't limited to buying during these hours, placing orders whenever they want to. Thus, you don't lose sales due to the unavailability of business hours.
5. Accessibility to the online environment
E-commerce growth is mostly due to the popularization of the internet and the creation of broadband services. In other words, with people's easy access to the web, it not only became feasible, but quite interesting, to invest in online stores.
This way, if a physical store has to be concerned with accessibility, providing something that is easily accessible by all, with a pleasant environment and a good display of products, so should you. 
Thus, e-commerce always needs to think of ways to favor purchases, displaying the products for interested audiences and paying attention to all technical points necessary to ensure customer convenience and access.
6. Prices and payment methods
In this aspect, e-commerce has a head start due to the possibility of offering several payment methods for customers, such as credit and debit cards, among others. 
Prices can also be more competitive if certain costs are cut. At this time, investing in technology makes a lot of difference, both of payment gateways as well as tools that optimize the buying process.
However, many customers still complain about the difficulty of negotiating special conditions according to each person's needs. Therefore, an online store can create strategies, such as discount and customer loyalty plans, which increase customer satisfaction.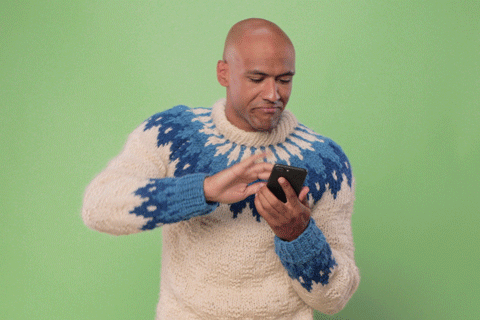 How to set up an online store: 9 steps you need to take
You don't know how to set up an online store? Below, we list 9 steps to help you get your e-commerce off the ground. They aren't necessarily in any order because they can and should be carried out simultaneously. Check them out!
1. Create a strategic plan
As with physical stores, having a strategic plan is key. You need to have a thorough game plan on how to go about all processes and actions that need to be implemented in the company. 
The main difference, in the case of online stores, is that it's usually easier to make changes, according to shifts in the market.
After all, a distinct characteristic of e-commerce is having a fluid market. Competition grows daily, with new stores emerging. Even audiences might change, depending on a behavior trend.
Therefore, for your store to be successful, you need to monitor your competition and audience closely, and be willing to adapt to any market transformations that may occur. 
To do so, it is essential to have a well-outlined plan, according to your type of business, goals and target audience, so as to plan ahead and be ready for unforeseen circumstances. 
2. Perform financial controls
Another important point is not to neglect your financial planning. Even if you have more money to invest, you need to know how to use all resources as best as possible. Otherwise, your risk losing your investment.
At this moment, good financial management makes all the difference, by using the proper controls that help you understand the company's real situation. It is necessary to know all the incoming and outgoing cash, balance sheets, cash flows, among other information.
3. Define your market niche
As we've mentioned earlier, competition between online stores can be harsh. Maintaining competitiveness without a good infrastructure and investments in inventory, logistics and marketing is very hard, and often takes a toll on small e-commerce companies.
The best way to deal with this situation, in the case of small online businesses, is to invest in segmentation. By finding a market niche, you give preference to a very specific and preferably underexplored, target audience.
This should be done based on the characteristics of those who might be interested in a certain product. People's gender, age, location, financial status, among other characteristics. 
For example, what would be the profile of someone looking for mountain climbing equipment? Actually, there is an infinity of products you could sell online, all you need is to find the right customer.
4. Take care of your relationship with customers
Don't wait until you have a solid customer base before you start listening to them. The opposite is true. You need to talk to your potential customers during the planning phase. 
Therefore, conduct a market survey as soon as you choose your niche and business model.
From then on, you need to maintain a good relationship with them in order to build your company's credibility. You can learn about problems and points of improvement directly from the users of your service or product.
This can be done through efficient communication channels, such as email, direct messaging, Skype, phone, etc.in addition to a well-trained staff to provide customer service. 
Obviously, there's no use in listening to problems without responding to them and offering the best solutions possible, always replying.
5. Monitor results and goals
Any business needs to have very specific goals and monitor all results. However, in an online store, the period to achieve them is usually much shorter. After all, this market is much more fluid and subject to fluctuations.
And this shouldn't be viewed as something negative. Adapting to the market's transformations can be much more effective, although more challenging. It is necessary to monitor all results closely. 
Fortunately, there are several tools that facilitate this process, with indicators based on realistic data.
6. Define your digital marketing strategy
We won't go into the merits of which marketing strategies are the most efficient to boost an online store. But, it's important to note that it is essential for the promotion of the business, reaching customers who are in fact interested in purchasing your products or services.
Digital marketing seeks to attract and retain potential audiences, according to each customer's behavior and preferences. 
They are impacted in a qualified manner, which is important both for online stores, which manage to have a more effective strategy, and for customers, who are able to find what they truly want.
7. Develop a good relationship with your suppliers
It's always good to surround yourself with good business partners who offer good products and services, and are committed to their delivery. But this is even truer when it comes to e-commerce.
After all, if you need to increase deliveries or restock quickly, your suppliers must be able to meet this demand. 
Faced with so many concerns, this might seem like a small detail. However, your partners are decisive for your long-term growth.
8. Invest in technology
Several technological tools can be your allies when setting up an online store. They are very important in helping you capture and transform data into insights, which help in the decision-making process.
In addition, they automate several management and financial control processes. The customer interface itself can be made easier by means of intelligent systems that help you in the availability of the digital product and the payments made by the customer, for example.
10. Inventory control
Many organizations have shut down because of lack of supply. Therefore, never neglect your inventory management! 
If a customer places an order and it isn't confirmed due to inventory shortages, or the product is unavailable for a long time, your store may lose customers, what could greatly affect its reputation.
Also, inventory control is necessary to check the expiration dates, the time spent for the delivery of new orders with suppliers, storage conditions, among other issues. All must be monitored closely.
How technology can help you: 9 e-commerce tools you need to know
If you're thinking about how to set up an online store, you should know that you don't need to do it on your own. There are several digital tools that make this job easier. Learn about some of them:
1. Google G Suite
This isn't merely one tool, but several Google tools with solutions adapted to businesses. Thus, you can use email and spreadsheets, in addition to specific features, such as Analytics and AdWords.
This is one of the most popular automatic email blasters used in organizations. With it, you can send email marketing in a targeted and scheduled manner. It is also possible to create newsletters with personalized layouts.
3. JivoChat
This is a chat platform, which can be used both to interact with customers, and to close sales faster. It's compatible with most e-commerce services, and can be integrated into applications and your Facebook page.
4. Instapage
This is a production assistant for landing pages. If you still don't know what they are, make sure you check out our article about landing pages. We can tell you that this is a great feature to optimize sales conversions!
5. OptinMonster
This tool is used to create pop ups, those windows that pop up with promotions and notifications on pages.
6. JungleScout
This service helps you check which products are performing better in terms of sales. This way, it's possible to compare results and optimize your campaigns.
7. SEMRush
SEMRush can be used to help you analyze information about your website and your competitors' websites, especially in terms of search engine ranking. 
Although it is more commonly used in blogs and content pages, it's an interesting tool to guide you on how to improve the ranking of your products through the SEO for an e-commerce application.
8. CrateJoy
A system that automatically includes inventories on digital platforms, from the shopping cart system to subscriptions for digital products.
9. TradeGecko
Finally, we have this tool to help you control all those actions not viewed by users. It synchronizes orders, generates reports and manages your inventory, among other actions.
Digital entrepreneurship: Options beyond online stores 
Setting up a digital store isn't always the only, or the best, option for those who intend to sell online. After all, you'll have to deal with inventory, suppliers and a series of bureaucratic issues that don't always make it worthwhile.
Fortunately, there are other options available, according to your type of product or service and business model. All of this will depend on your investment and commitment. Keep reading!
Marketplace model
One way to start selling online, without necessarily setting up an online store, is to place your products in a marketplace. Some of them are quite famous, as is the case of eBay and Amazon. Actually, practically all major retailers currently operate in this model, such as Walmart and Home Depot.
For those who are starting out, this might be a good idea, considering that you won't need to set up the store's infrastructure, since you'll be using the marketplace's infrastructure. 
You only pay a fee for each product sold, without needing to hire labor or invest in logistics.
A major advantage is that these organizations are already well-known by the public, which usually goes directly to their websites searching for products. However, it's a limited model, making it hard to gain credibility with customers.
Rented online store
This e-commerce model, on the other hand, can be an option for those with more experience and a solid customer base, but that don't want to or cannot, invest in their own online store. 
It also allows some customization, such as inserting your logo and theme selection, in addition to the registration of products, but without changing its infrastructure.
Investment in this type of store is much lower, with maintenance being carried out by the hired company. 
Become a digital producer
Digital products are developed and distributed online in digital format. They include apps, eBooks, videos, etc.
These materials have been a reality for some time now, but only recently have they been viewed as products. A good example are online courses on specific platforms.
A major advantage of this type of product is only having development costs. They usually have a huge market reach and are scalable. In other words, profitability increases according to the growth of the number of customers, who benefit from various factors, such as accessibility, for example.
Be patient when setting up an online store
The digital environment is quite extensive and we can say that there's room for everyone, from very small stores to large retailers. For this reason, the market keeps growing, with several different e-commerce models and excellent business opportunities.
But in order to work, it is essential to think carefully, analyze the competitions, compare data and make decisions based on consistent information. It's best not to venture without having well-defined goals and objectives.
Therefore, do a lot of research in order to understand how to set up an online store. Talk to other retailers and people in the segment, with digital producers and partners. Conduct a survey with your potential customers and don't be afraid to ask for any help. There are several companies that specialize in this service.
Did you enjoy learning how to set up an online store? Are you also interested in becoming a digital producer? Well, learn about what is a market niche and how to choose yours.