Find out how to make more professional-looking homemade videos
Check out our essential tips on how to improve the quality of your videos!
With smartphones and quality compact cameras, it has become much easier to record homemade videos for the web. Just go to YouTube and you will find a huge number of channels that produce the most varied content.
Even large companies have used these materials in their strategies to promote their products and brands.
Also, the possibility of producing videos on a smaller scale has greatly benefited the online course market. You don't need to know a lot about video production to record the lessons. With your smartphone, you can provide knowledge anywhere in the world.
However, just because recording homemade videos is a lot easier, that doesn't mean that you shouldn't make an effort to produce good material. The quality of homemade videos can be almost as good as professional videos.
Would you like to know how?
In this post, we'll provide you with a guide on how to record homemade videos with professional quality.
Keep reading!
What are homemade videos?
Homemade videos are simple, without much production, no film crew and you can shoot them at your home or office.
This is why they are also known as amateur videos, i.e., made without proper technical knowledge.
Even if you have never made this type of video, you've probably watched one. After all, this video model is quite popular.
The homemade video phenomenon isn't new; they have always been made. An example is hand-shot videos of family events.
The point is that, with the development of the web, they have gained greater prominence, no longer being restricted to family events and gaining new spaces.
However, the term amateur can be questioned nowadays. After all, the equipment once regarded as amateur has a quality that is becoming increasingly closer to professional equipment. With a smartphone alone, anyone can record video in high definition (HD) and even in 4k (ultra HD).
This scenario, along with the evolution of digital media, has allowed homemade videos to have more quality and consequently, greater public acceptance. The greater access of people to the web has stimulated the emergence of a new consumer market.
But in order to make a homemade video engaging enough for the audience watching it, having a quality smartphone isn't enough, professionalism will also depend a lot on who is recording the video. You will learn more about this later on in this article.
Why should you invest in videos?
You just have to take one look at the huge number of views that YouTube videos have to understand how important they are.
The platform has approximately one billion hours of videos viewed daily, with about 72 hours of video being posted every minute. Digital influencers, or better yet, content creators have become global celebrities.
The fact is that people are consuming videos a lot more, making them the preferred type of content by most consumers. It's no coincidence that search engines, such as Google, tend to prefer this format, to the detriment of common texts.
This is why many entrepreneurs are investing heavily in videos to promote their products and brands, engaging consumers in a given idea.
In addition to the strong engagement, a major advantage of videos is their power to reach the audience. In other words, a format can be viewed by several people and is prone to be shared a lot.
In the case of video classes, for example, this format offers advantages both for teachers and students. The classes can be streamed from anywhere in the world and followed by thousands of people.
How to give your homemade videos a professional look?
Well, now that you've seen why homemade videos are so important, it's time to focus on how to make them look more professional.
One good news is that you don't have to make a large investment. Video recording equipment is much cheaper than it was a few years ago. The popularization of homemade videos has contributed to this scenario.
The first step to recording quality homemade videos is planning, i.e., creating a guide on how your actions will be developed.
You have to define the subject, which needs to be relevant to your audience and to the niche in which you chose to operate. 
You will also need to understand the purpose of the video. Below are a few examples:
Promote a product or service

Teach something

Generate engagement

Entertain

Lead to an action, such as signing up on a website, purchasing a product, redirecting to another page, etc.
And in order to finalize the planning step, the content needs to be well thought out. It is important to create a script and think about how you'll convey the content, which may be through storytelling or as a conversation with your viewer (or student), for example.
In order to stand out, it is essential that you invest in unique content that is relevant for your audience. If your videos are too broad, this will make them harder to be well positioned in search engines, such as Google.
The tip to finding subjects that your audience is seeking is to search for keywords on Google and see which opportunities might be interesting for your niche market. Always prefer long tail keywords, which will target your audience better.
And speaking of audience, the final tip here is that you should know your audience well, because only by doing so, will you be able to think about the best content and be successful with your homemade video.
How to plan a video?
Good planning is everything! This is the first step in order to get videos that are more professional.
To do so, you can create a complete plan with the description of the video you are producing, its goals and format, the tools available, etc.
This is also the time to check if the materials you have are enough to carry out the project or if you will need others.
Script
A recurring mistake made by those creating homemade videos is improvising. A script is an essential part of the planning, serving as a guide for what will actually be presented in the content. With a script, you avoid problems such as:
Beating around the bush

Getting off the subject

Making mistakes regarding relevant information

Forgetting important information

Excessive use of crutch words, such as um, so, and well

Repeating yourself.
These word crutches demonstrate a lack of preparation and professionalism. Along with the ease of obtaining top-quality amateur equipment, a script is the detail that has the power of placing your homemade video on a professional level.
Although the technical part is important, the script is what delimits the content.
Set
It is common for people to neglect sets for homemade videos. But if you want to make your videos look more professional, you'd better start thinking about this important detail.
Therefore, when the time comes to put together your set, always make sure that it is suitable for your theme and if it's pleasant and functional.
To make it easier, you can use the rooms in your home or office, which are in the same style as the subjects you will cover in your videos.
But remember that ambiance must be treated as the background and not draw attention from your content, which is the most important part, right?
What is the best video equipment?
Well, if you are going to make a homemade instead of a professional video, we imagine that your focus isn't on investing a lot in high-end and cutting-edge equipment.
Therefore, we won't get into the merit of prices and brands, since this will depend a lot on your budget.
But we'll give you a few pointers that will help you upgrade your homemade videos. Check them out below!
Cameras
You can record quality videos even if you don't have a lot of money to invest. As we mentioned earlier, you can make videos with a very high resolution simply by using a good smartphone.
You can also purchase a good quality semi-professional camera with features that are very similar to professional cameras. Remember to check the camera's resolution (the maximum number of pixels in an image) when you buy one, because it's what counts for video quality. Megapixels (MP) are only relevant for taking photos.
Microphones
A common practice for those making homemade videos is using only the camera's microphone. But the problem with this is that they capture all ambient sound, creating noise and distractions, which may bother viewers and also compromise people's engagement.
Ideally, you should capture the audio and images separately, with the assistance of an external microphone.
Our tip is that you use directional microphones in order to capture good audio. They can be handheld, headsets or lavalier, which are great because they capture only the sound directed to them, such as the voice of the person speaking on the video.
Lighting
One of the primary factors that differentiates professional from homemade videos is lighting. It is one of the most important features, which is responsible for raising the quality of videos, making them look better.
If you don't have enough money to invest in professional lighting, no problem. Just find a well-lit room at home or at your company.
To help, you can use lamps without the lampshades or well-placed light fixtures. LED lights are cheaper and illuminate quite well.
How to record a good video: the complete guide!
So, you have chosen a great set, used quality equipment, took care of the lighting and your video still doesn't look very good.
Well, we can relate to that. A lot can help while recording a video and the smallest detail can compromise the final results.
Certain mistakes can be corrected during editing. But others can ruin the entire video.
To prevent this from happening, pay attention before you start recording. Keep an eye on the tips below!
1. Clean the camera lens
First of all, a very basic tip, which might seem silly, is to clean the camera lens before you start recording.
As simple as this might sound, the fact is that the lens can build up dirt, affecting the final quality of the video.
2. Pay attention to the audio
Okay, so you have prepared the environment, taken care of the image and lighting, but after you finished recording, you notice that the audio quality is quite bad. This is enough to ruin all of your work.
Audio is an essential part of videos; after all, people have to understand what is being said.
Therefore, it is very important to pay attention and run a few tests before you officially start recording.
Analyze if there's no microphone noise, if it's working properly or if it is capturing a lot of ambient noise.
3. Take advantage of classic compositions
Many people have trouble positioning the camera when they make homemade videos. 
Therefore, one tip is to use the classic compositions. Innovating is important, but not making mistakes is even more so.
If you aren't very knowledgeable about these compositions, we'll highlight two of them: the rule of thirds and using the gridlines.
The rule of thirds consists of using 9 imaginary (or real, when you select the camera's gridline feature) squares, which divide the screen. Thus, you can use the corners of the middle square to frame something or someone.
On the other hand, leading lines serve to guide the direction of filming. They are objects or lines in the environment itself, which can support the composition.
Ideally, they should emerge from the corners of the frame, forming a line that directs people's gaze to a point of interest.
4. Use natural light to your advantage
There is no such thing as a good video without proper lighting. However, it can be the factor that negatively affects the quality of the recording if not set correctly.
Nowadays, LED lights are the most effective and economical, creating a good effect. The use of reflectors can also make a huge difference.
Now, if you still can't invest in these materials, you can use the magic that natural light can provide for your videos.
You only need to be careful with the positioning of your camera, avoid positioning it against the light, especially if you are recording outdoors.
5. Pay attention to contrast
The set is an essential element for any video. But you have to check how it looks on camera.
In addition, pay attention to the contrast between light and shadows, because unless you have an excellent camera, it will hardly be able to balance out these differences.
The result may be a darker video at certain points and over-lit at others. If this isn't the result you're looking for, you'd better adjust the lighting and the camera's contrast before you start recording.
6. Use recording accessories
Depending on the desired effect, you might hold the camera in your hand. However, it is better to use a tripod to support the camera. There are very affordable options on the market that can be adapted to your equipment.
In the same manner, reflectors can help reduce or redirect shadows and light spots. They aren't expensive, but if you can't afford them, you can use umbrellas and fit them on a stand.
7. Know your limitations
You might have great ideas, which cannot always be put into practice.
A homemade video is still simpler than a professional one, even if you are able to improve its quality.
And this shouldn't be seen as a problem. Most of the time, simplicity can be a great ally. Do you remember that we talked about the content being the most important thing?
But, this doesn't mean that you can't express your creativity. A few simple solutions can make a big difference in your video.
Be bold, test a lot and don't be afraid to backtrack if an idea doesn't work.
8. Make short videos 
People are increasingly doing more things at the same time. Therefore, the attention given to videos is much lower. There is a tendency of lower engagement with longer videos.
Therefore, while you are planning, define the duration of your video; this will help you be more direct.
9. Speak well
Try to talk slowly and calmly so that people can clearly understand what you are saying. A good tip is to learn more about public speaking.
Imagine that you are really talking to the person who is watching you! If possible, and it is relevant to your audience, tell jokes or stories and try to lighten the pace of your content.
10. Use effects
Using video effects can go a long way into making your amateur videos look more professional. In fact, there are apps and programs that can help you with time-lapse and other incredible effects.
Most people think of visual when effects are mentioned, but what about adding sound effects to your homemade video? This article includes websites with free sound effects.
What needs to be stressed here is that less is more. Don't overdo it or you may get the opposite of a professional-looking video.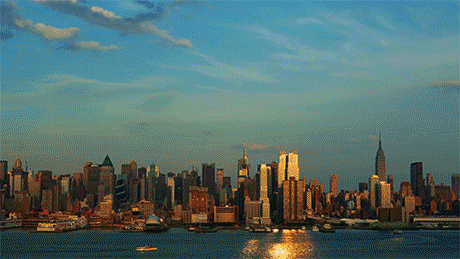 How to improve your homemade videos with editing
Editing is the best way to give your homemade videos a nice finishing touch regarding all the tips mentioned in this article.
While this part might be overwhelming for those who aren't a professional, it is crucial. Nowadays, it's very easy to learn how to perform a simple edit on your own, make cuts and use a few transition effects and audio manipulation.
Check out our tips!
Use an editing program
Below are a few recommended free editing programs that are easy to use:
Editing
Make cuts and leave only the important parts. Use transition effects if you wish to make the cuts less visible. Insert photos and other elements to provide examples and complement the information.
You can also insert a soundtrack in the background at a volume lower than your voice. Another interesting idea is to insert an opening vignette.
You can create great productions with editing! And if you don't know how or find it difficult, remember that you can find anything on the internet. Therefore, study tutorials on YouTube or even on the software programs' own website, if they are available.
A golden tip: Use subtitles
You have probably watched a video with the audio muted, either at work or in a public place. 
Most videos on social media are being posted with subtitles. This is a common practice among the pros, since it increases retention rates.
Subtitles allow people to understand what is being said even with muted audio, and allows your videos to include the hearing impaired.
Which is super important, don't you agree?
You can now start recording your videos
We hope that these tips have helped you create better homemade videos!
Don't forget to promote your videos well. You need to pick the channels that are better suited for this. Nowadays, you have several options, such as YouTube, Instagram (Feed, Stories or IGTV), Facebook, Twitter, LinkedIn, among others.
And if you wish to become a teacher online and make a course available on the internet, don't think that just because your video is homemade that you can't have an amazing online video course,
If this is your goal, download now the Hotmart guide to creating an online course and sharing your knowledge with millions!
---
This post was originally published in March 2020 and has been updated with more complete and relevant information with the help of Marina Guimaraes.