How does efficient task management work?
Check out the steps you need to prioritize activities and 9 tools to be more productive!
What will we see in this post
How is your task management going? Answer a few simple questions to find out: Do you feel as if one or more aspects of your life are out of control? Do you wish there were more than 24 hours in a day? Do you go to sleep at night feeling as if you came up short on many things?
If you answered yes to these questions, we have a red flag raised: you might be failing when it comes to prioritizing your responsibilities. That's why you should pay close attention to this text and check out these tips to organize your routine, in addition to some tools that really help when it comes to scheduling your tasks!
How should you prioritize tasks?
If you don't even know where to begin, calm down! Task management isn't a three-eyed monster. The first step is to prioritize. You can't manage all of your daily work without using some sort of prioritization criteria.
If you don't prioritize orders, executing your tasks only as you remember them, for example, will get you nowhere with results – it's a toxic habit for productivity. This happens because:
there is a possibility of missing deadlines for more urgent tasks, since you began executing others first;

you might spend a lot of energy on a more complex activity at times when you are not very productive and then lose the motivation to continue working on the rest;

the majority of your day could end up being dedicated to tasks that could be delegated.
Keeping all that in mind, you already understand that prioritizing is key. Check out some tips to help out!
1. Do brainstorming
You've already heard about brainstorming, right? The term means gathering ideas and is a method often used to stimulate creativity. It is equally useful in task management, serving to organize information.
You could work like this: preferably on Sunday, take out a piece of paper and write down all of your responsibilities for the week. Use appointment reminders, notes on projects that need to be continued, etc.
This long list of ideas on your weekly planning can be organized into several mental maps – diagrams where you can use a central theme and its branches in a logical and intuitive manner.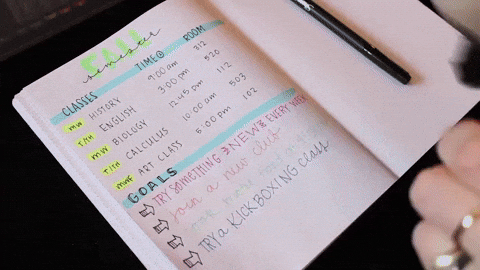 2. Create filters and separate tasks by type
With all your ideas on paper and organized into maps, it's time to separate them by type. This is a critical prioritization point in task management. To do so, you can create a GUT Matrix and attribute values to each activity.
Another tip is to rely on the Eisenhower Matrix, proposed by Dr. Stephen R. Covey in the book "The 7 Habits of Highly Effective People" – a management book you should have on your nightstand, in fact.
The way this management tool works is quite simple: you need to fit each of the central themes from your maps into one of the 4 following categories.
Crisis (tasks that are urgent and important)
They need to have the utmost priority due to short deadlines and are also very relevant. They are normally activities that were already important but became urgent due to a time management issue.
Strategies (tasks that are important, but not urgent)
This is where activities come into play that require attention but have some time to be developed. Therefore, think of a strategic distribution for each execution step in your routine, so that they are completed in a quality manner and on time.
Interruptions (tasks that are urgent, but not important)
Interruptions are the activities that need to be quickly resolved, but that are not very important for your results. Examples:
unproductive calls;

excessive email checking — which can be resolved with the inbox zero technique;

unplanned meetings, etc.
A tip: the majority of interruptions can be delegated or avoided with a little planning or process automation.
Distractions (tasks that are neither important nor urgent)
Answering messages on WhatsApp, watching a new trailer or immediately checking out that notice that pinged on your mobile phone screen: everybody knows that these distractions hinder productivity, as they fall within the scope of procrastination.
Now, answer honestly: you can't go a whole day without doing them, right? It's completely normal if you can't. That's why the best way to handle them is to also include them in task management. That way, they won't compromise your schedule, since they will already have a specific time to be done.
However, since they receive a lower priority, they should take up less time in your routine and be last in the order of execution, ok?
3. Make a schedule with deadlines and times
After categorizing your activities according to the Eisenhower Matrix filters, it's time to really plan your week. When creating your schedule, consider the branches of each mental map. That way you can get an idea of the time that should be dedicated to each activity.
Another tip is to self-evaluate your productivity during the day, regardless of the tendency to prioritize urgent and important tasks. Have you ever noticed that some people are more energetic in the morning, while others like burning the midnight oil?
Each person works in a different way, and this needs to be considered. Placing a very stressful activity at a time when you know that you aren't running on all cylinders is a sure bet for failure. You will have trouble executing it well, will become discouraged and lose steam for the rest of the schedule.
4. Don't overload your routine
Keeping all this in mind, another very important suggestion is to be realistic in task management. It's useless to schedule more than you can get done and will only increase your anxiety and stress levels.
That's why you must observe how much you are able to produce daily. A balanced schedule may include, for example, the resolution of 1 crisis, 3 strategic tasks and some time dedicated to interruptions and distractions. Oh, and it's also worth delegating whenever you can!
Nobody can be multitasking and still deliver excellent results. You shouldn't blame yourself if you need to share obligations and responsibilities.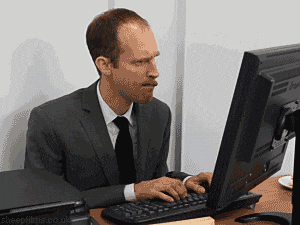 How can technology help with task management?
If you are one of those people who starts a planner every year but never gets past the first month, we have good news for you: some digital tools and productivity applications are more practical for task management.
They even help those who have difficulty getting organized on paper. Check out our selection of 9 very interesting options!
1. Trello
And Trello can't be left off this list. After all, it is currently one of the most popular task management and project tools.
All of its features and interface are based on Kanban – one of the main approaches of the agile methodology. What to expect:
layout organized in boards;

cards and tags to facilitate organization;

intuitive lists and colored labels;

the possibility to integrate multimedia files, etc.
2. Wunderlist
Also Wunderlist is another very useful app in activity planning. You can activate notifications to remember scheduled activities throughout the week.
You can also check off what has been completed. Scheduled activities that were not checked off become red – a universal language to remember that something is urgent!
3. Quire
And Quire, in turn, allows more systematic organization of your tasks. Instead of placing a reminder, you can break down the step-by-step process to complete each activity.
Just click on a note to see a column to the side with all information about that subject.
Its extremely clean interface also helps you organize tasks in boxes and move each card according to that day's priorities.
4. Asana
If you have a lot of team activities, Asana is a great choice. It is also focused on task management, but with the advantage of easy interaction between various users.
Its features include:
the creation of boards and activity lists;

delegation of tasks among invited members;

a collaborative chat and discussion forum;

integration with email accounts, among other resources.
5. Habitica
If your problem is a lack of motivation, why not try task management with a game? With Habitica you can make your responsibilities fun!
Tasks are placed on the app as if they were goals. As you complete them, you see your character winning points and advancing to the next level. This is great for the more competitive types.
6. Evernote
The app Evernote is well known — and for good reason, since it is very useful when organizing activities. It lets you create notes, separate them by project and integrate them with multimedia files.
The tool can also be edited online and offline, which is great when you need to note something important and your mobile service isn't helping.
7. Todoist
This is also a fairly popular option. And Todoist has a little bit of everything for task management: lists, cloud files, notifications, etc.
The app also includes colored labels to help prioritize responsibilities. Another really great feature is that you can see your progress in completing the schedule with the help of charts.
8. Any.do
The app Any.do stands out for its extremely intuitive interface. Synchronization with all devices helps maintain a habit of constantly checking your planning.
You can prepare the tasks for the day, place colored labels, create lists, set off alarms and mark each note with filters: today, later, done and delete.
9. Google My Tasks
Finally, if you use Gmail and leave it open most of the day, a good idea is to use the "My Tasks" feature. That way, all of your scheduled tasks are right there, beside your inbox.
This tool is in the right-hand corner, in the same column as Google Agenda. You can create lists, set reminders and edit details, as well as schedule deadlines.
How can you prioritize responsibilities?
If you don't know how to prioritize your responsibilities, we hope that you have learned a few tips from this article. Best of all is the fact that there are excellent tools to help with task management, such as the 9 we listed here.
Before you go, did you know that task management is a big step forward in optimizing your time? Check out our post and learn even more about time management and how to add value to your routine!