What can I do to think outside the box and fire up my creativity?
9 strategies for being more creative and coming up with innovative ideas!
What makes an entrepreneur stand out? 
It's a combination of skills and other factors, but one behavior that deserves our attention: thinking outside the box!  
The market nowadays is highly competitive, an innovative spirit and the disposition to show your audience something different is, without a doubt, a huge leg up. But how can you do it? 
Contrary to what most think, this is not an impossible mission or only for the gifted. Don't believe me?
Well, keep on reading and learn how to fire up your creativity! 
Why do I need to think outside the box?
The market is changing. Back in the day, price was the battle cry in commerce. Now, customers are the center of attention and, believe it or not, a lot of people pay more to have access to innovative service and products. 
Thinking outside the box has bever been so important. There's no way to grow and stand out by doing things the same old way like everyone else; you need to go beyond and provide a truly exceptional experience.        
With so many businesses fighting for your buyer's attention, fostering loyalty from your audience takes effort, tailoring and speed in figuring out how to meet their demands and offer convenience.  
With this in mind, regardless of your area of work, you need to be innovative. Your followers should feel special and treated in a creative manner every step of the way. 
What are the advantages of being creative and innovative?
As we've seen, thinking outside the box is a behavior that involves going beyond what is already on the market and clinging onto the same old business strategies. 
Thanks to great jumps in technology and easy internet access, this task has gotten a lot simpler. Even so, most people brush creativity to the side and manage their companies with zero originality. 
You don't want to make the same mistake, do you?
So, how about taking a minute to really understand the benefits of thinking outside the box brings to your professional and personal life? Let's go!  
Have new ideas
It's a fact: those who think outside the box bring new solutions to old problems, which is vital for the growth of any business endeavor.  
Steve Jobs used to say:
People who are crazy enough to think they can change the world, are the ones who do.
And this is exactly what we're getting at: think differently and focus on the ideas that can shake up the market.   
If you come across as the same as your competitors, you give no reason for your audience to follow you and trust in what you're promoting. But, when you invest in innovation, you help them come to the conclusion that your product is exactly what they need.  
Take advantage of business opportunities 
There are entrepreneurs who are content and comfortable, and those who are restless and always thirsty for something new. The former can make money, but rarely grow and become icons of their industries. 
The truth of the matter is that those who think outside the box are better at taking advantage of opportunities within the market. That's why when they wager on a trend before anyone else, they end up ahead of the rest due to consumer preference.  
Win over more customers 
People are the reason a company exists. In the end, without people there's no one  to sell to and no way to pay the bills. 
Winning over a faithful audience is not an easy task. It takes a lot of planning, determination and great ideas. In this sense, creativity is an indispensable tool. 
The more innovative you are, the more you'll stand out. This is a clear path to raising your ability to attract, maintain and win over your target audience. Think about it!         
What are 9 strategies that will help you think outside the box?
At the start of this post, we said we would help you fire up your creativity, and finally that moment has arrived!
If you find it hard to see more than what's already around you, but now understand the importance of thinking outside the box and would like to become a more innovative individual, don't overlook the following tips. 
We've picked out 9 of the best strategies to make you more creative. Want to find out what they are? Keep on reading!
1. Be aware of what's going on outside
It's common to see international markets being a step ahead with the next big thing. Because of this, you need to pay attention to everything that is happening around the world. 
Watching the news, reading the paper and traveling abroad are all great way to keep in the loop and to come across ideas that can be used in your own daily life and applied to your market back home.     
2. Read more

Are you in the habit of reading? 
This is a practise that gets creativity going to a whole new level. And we're not just talking about scientific journals or business material. It could be any genre that fits your fancy. Reading opens doors and leaves you more observant, analytical and intelligent.
Therefore, to think outside the box, try reading more. Take advantage of your free time and dig into some good fiction, a thriller, poetry, biographies or self-development books. It'll make a difference in your day to day!    
3. Try something new 
Always doing the same old same old leaves your brain unstimulated. This is completely normal, and why we are always led to solve problems the safest way possible. 
Our tip is to push yourself to try something new at least once a week. Let your imagination run wild! There's a whole world of possibilities waiting for you, like a new place to grab some exoitic grub, try your hand at a radical sport, learn about a new location on the globe  or test the waters of a new film genre.  
This is all food for the famished mind. Not only because it will broaden your horizons, but it will help you find new solutions to old, nagging problems.  
4. Invest in networking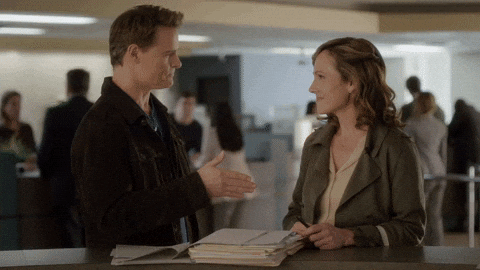 Networking is an important tool for those who'd like to think outside the box. It makes you get out there and have conversations, build relationships, and exchange experiences with folks from different areas and backgrounds.   
The more people you know, the more business opportunities you'll have. A good digital influencer, or even more so, a content creator should be rubbing shoulders with journalists, business owners, musicians, architects and even lawyers.    
Keep in mind that all of these kinds of people can enrich your day to day and help open your eyes to new ideas. There's always something new another person can teach you, isn't that right?
5. Use mental maps 
Mental maps are just what the doctor ordered for those suffering from an uncreative, unorganized mind. You can't always sit around idly waiting for your next big idea to strike you!
You need to stimulate your mind and help it make the needed connections to come up with an innovative solution. Give more importance to this resource, which, in the end, is nothing more than a diagram of ideas.    
6. Be more observant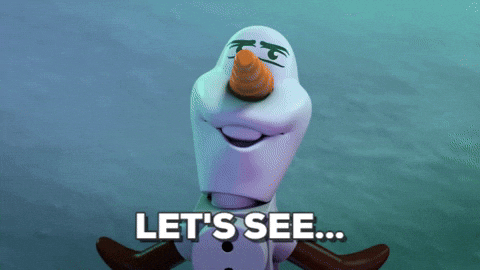 The ability of being observant is an indispensable element for thinking outside the box. It allows you to gain valuable insight, helping you see the root problem and the ideal solution.  
So many times we are unable to overcome obstacles because we don't fully understand them or even see them. But with a little more observation it's possible to think more strategically, innovatively, and with more efficiency.  
7. Leave negativity behind 
When you think about your problems in a pessimistic way, you suffer brain blockage of what should be creativity flowing. 
To get the creative juices going, you need to think more on the bright side and abandon negativity. Always remember that a healthy mind is a source of great ideas and guarantees a happier life to be lived.  
Letting negative thoughts take over creates vicious cycles and stops you from moving forward. Because of this, no matter how hard the situation gets, don't lose your enthusiasm and focus on better solutions.   
8. Don't take your time for rest and meditation for granted
One of the biggest problems among professionals these days is a lack of time to relax and meditate. Work is important, but it can't compromise your quality of life and your well-being. 
Set aside a part of your day to unwind and meditate and make sure your mind and body are ready for the challenges ahead. True success is only reached when we are at peace. After all, the best ideas rely on a healthy mind.   
9. Tap into your subconscious 
Finally, we'd like to give you a technique that can help a lot to get the creative gears oiled up. It's something known as freefall writing, and it can help your reach into your subconscious for new solutions.   
To do this, you only need a piece of paper and a pen. Ask yourself a question, like, "How can I increase my number of followers?" Set a timer for 5 minutes and jot down any idea that comes. 
At the end of the process, you'll end up with a lot of answers from the depths of your subconscious. One of these responses could be the solution you've been looking for!
Are you ready to let your imagination run wild? 
So, what'd you think of the tips? 
As you've seen, thinking outside the box is something that can bring about a lot of benefits to your life personally and professionally. 
It can help set you apart from the rest and win over customers and admirers. But don't just think about it, put it all to practice! 
Before that, how about learning a little more? Find out how brainstorming can change everything!